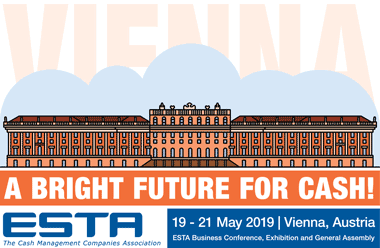 FromMay 19, 2019 UntilMay 21, 2019
Book event
Book hotel
ESTA Annual Conference and Exhibition 2019 Vienna, Austria
Room rate guarantee until 7 April!
This year's conference takes place at the Hotel InterContinental, Vienna, Austria from 19th to 21st May 2019.
The conference will debate the theme "A bright future for cash". That's right – one should not always believe what is said in the media: cash is indeed destined to a future forged by public demand having access to it! Split into several panels ESTA will challenge the theme in a new updated setting with high-level business leaders, academics and regulators.
We are delighted to announce that Keynote speaker Dr. Ewald Nowotny – Governor of the Central Bank of the Republic of Austria will address the conference on Monday 20 May.
ESTA invites you to a two day's event, with opportunity for networking with major players of Cash Management Companies and visiting the nearly 500m2 large exhibition area.
New this year: Exhibition inaugurated on Sunday for an extra pre-conference networking experience!
Key dates and times
Conference: 19-21 May 2019
Registration: opens Sunday 19 May, Hotel InterContinental
Welcome Cocktail and Dinner: Sunday 19 May
Conference Day 1: Monday 20 May
Conference Day 2: Tuesday, 21 May
Partners Programme: Monday 20 May
Gala Dinner: Monday 20 May, Palais Ferstel
Why attend the ESTA conference in Vienna?
Get the latest on the Industry – High-ranking speakers from the cash industry, as well as EU decision-makers, central bankers, national police and other key stakeholders will be present to discuss the theme "A bright future for cash".
Increased company visibility – Networking opportunities for members will maximize your visibility and promote your company across the European and international cash industry. It is the unique CMC event in Europe where you will interact with industry decision-makers.
EU Information – ESTA, with in-depth knowledge of the EU Institutions, provides the latest information on EU legislation in a clear and structured manner.
ESTA has developed close working contacts with EU officials who will be present at the conference to discuss potential EU legislation.
Exhibition – A lively, international exhibition in the heart of the conference area, will display ESTA members' services and technologies. ESTA members' companies are represented during the conference by their senior executives, CEO or owners. This exhibition is a unique opportunity for conference participants to develop links with potential business partners.
Program overview
After an update from the European Central Bank, the European Commission and a presentation of the World Cash Report the one and a half conference days are organized into panel sessions.
One should not always believe what is said in the media: there is indeed "A bright future for cash", as the theme of the 2019 ESTA conference will debate. The programme for the first day of the Conference is now almost complete.
The first Panel: "Access to Cash – The Swedish lessons" will look at the peculiar issue of the reduction of effective cash use in Sweden and will investigate whether consumers and citizens are deprived of cash, or whether they have chosen not to use it anymore. The conference will hear the drafters of the June 2018 "Access to Cash report" by the Committee of the Swedish Central Bank.  The report draws a critical picture of the cash cycle in Sweden and goes as far as suggesting that legislation is introduced to ensure a minimum cash service. That would make it the third country to legislate on cash access.
Other speakers will look at the case of Sweden going cashless and if cash has been phased out to a critical point of no return? Civil society will also express their concerns that in reality, Swedes have been forced out of cash.
The panel will also look at the lessons that other countries should draw from the Swedish situation, and particularly in the case of the UK which has conducted a public consultation on access to cash in the UK in the summer 2018.
The session will be moderated by Andrea Nitsche, Chair of the Global Cash Alliance Committee at the International Currency Association, ICA. Andrea's moderation of the 2018 panel on cash payment limitation was widely acclaimed by the audience and ESTA is delighted that she has accepted to lead this discussion in Vienna.
The second Panel 2: "The war on Cash: black clouds or blue sky ahead?" will access where the war on cash has taken us so far. The conference will hear a few world's top academics on the war on cash is a positive development for society or whether we should be concerned with it: what are the implications of cash, or cash phase out for the poor in society?  Is cashless a challenge to democracy? Are there fundamental rights attached to the use of cash that citizens can claim to keep the ability to pay and store value in cash?
Two business leaders will share their experience of cash in their activities, in relation to payments and the use of crypto currencies. What are the implications, challenges and advantages of cash, or cash replacement in their businesses? New approaches, new angles, new point of views on cash and cashless will come out of this session for sure.
This panel will be moderated by Hugo Cuevas-Mohr, consultant of Money Transfer Companies, IMTC.
On Monday we welcome Keynote speaker Dr. Ewald Nowotny – Governor of the Central Bank of the Republic of Austria.
On Tuesday we welcome Mr. Philippe de Koster, Director CTIF-CFI and Advocate General at the Supreme Court of Belgium (cour de cassation) who will address the conference on the topic of « Cashless : help or hindrance to anti-money laundering policies and Financial Intelligence Units? »
On Tuesday we will kick-off the journalist panel, which we believe, has never been seen in any cash conference so far. This panel invites media professionals from major newspapers and agencies to address the issue of how journalists cover – or not – cash issues and how we can raise the interest of the media and their readers in the good news about cash: "cash will go" will often make its way in the media. How could we ensure that "cash will stay" does too?
The Vienna conference will be a two day's event, with opportunity for networking with major players of Cash Management Companies and visiting the nearly 500m2 large exhibition area.
Panel 1: Access to Cash – The Swedish lessons. Full list of speakers
Panel 2: The war on Cash: black clouds or blue sky ahead? Full list of speakers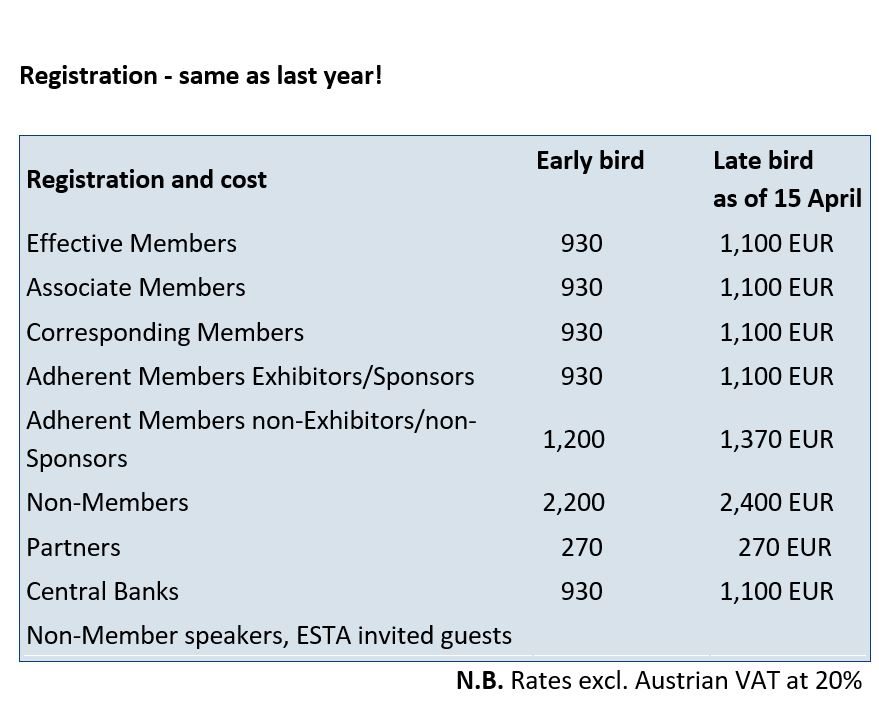 Conference registration is open to Members of ESTA and their guests. Check up your membership category here for accurate registration. Registration is only effective when annual membership fee is paid in full.
All registrations are subject to confirmation by ESTA.
Venue
The InterContinental Vienna offers an inspiring conference setting with a view on the Stadtpark and its Wienfluss and a high-tech conference room.
Getting here!
InterContinental Vienna, Johannesgasse 28, 1030 Vienna, Austria is located only 21 km from Vienna International Airport (VIE)
Estimated cost from airport to hotel Intercontinental by taxi: 40.0 EUR
Estimated time from airport to hotel Intercontinental by taxi: 25 min
ESTA will offer a free bus shuttle from the hotel to the airport after the conference end on Tuesday 21 May. 13.30 or 15.30 sign up to get a seat:  clara.zakariasson@esta.biz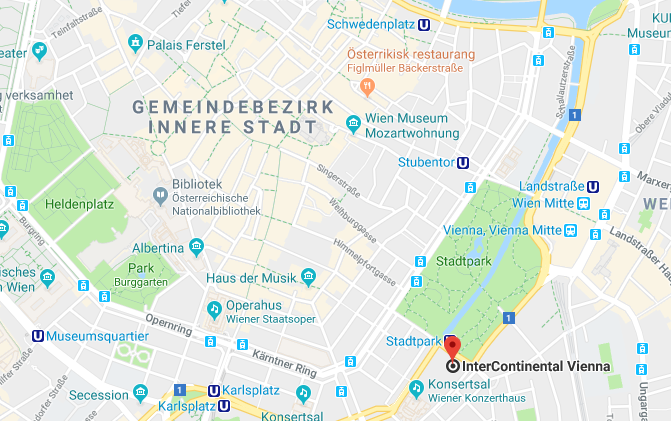 ESTA has preferential rates at the conference venue Hotel InterContinental*****
Classic Rooms are available 3 days prior and 3 days post event at the cost of 199.00 EUR per room per night bed & breakfast included. Double rate at 219.00 EUR.
Each participant pays for their own transport and room costs.  Availability limited due to peak season in Vienna.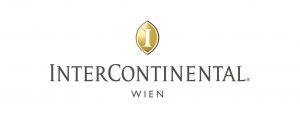 Exhibition opportunities – 17 booths are allocated on a first paid basis at a cost of 1,950 EUR (10m2), larger booths at 2,450 EUR (15m2), VAT not included. Exhibitors with larger booths get free ¼ page advertisements in conference brochure.
New this year: The welcome cocktail will take place in the Exhibition area for an extra pre-conference networking experience.
Special rates apply for expo of vehicles out-doors.
Contact the ESTA Team contact@esta.biz to register your company and receive detailed booth offers and their 2019 upgraded advantages.

Photographer, Pete Jones Productions
We wish to thank our generous sponsor:
Julong for the Sunday cocktail in the expo area
Marsh for the Monday gala cocktail at Palais Ferstel
Spinnaker for all coffee breaks during the conference
Partners Tour – ART NOUVEAU Vienna
The tour is included in the Partners fee for registered partners. The offer can be cancelled if too few bookings received.
Separate booking via nicole.ryden@esta.biz by 10 April at the latest!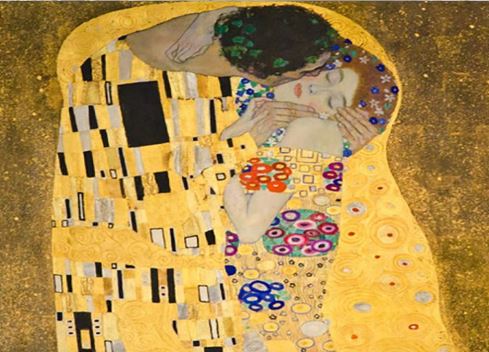 Palais Ferstel
The Gala Dinner will be held at the magnificent Palais Ferstel, also called one of the brightest jewels in Vienna's crown. The former bank and stock exchange building from 1860 is today one of the most noble and historically rich event locations in the Austrian capital.
The Gala dinner is included in the registration fee and must be booked during registration process.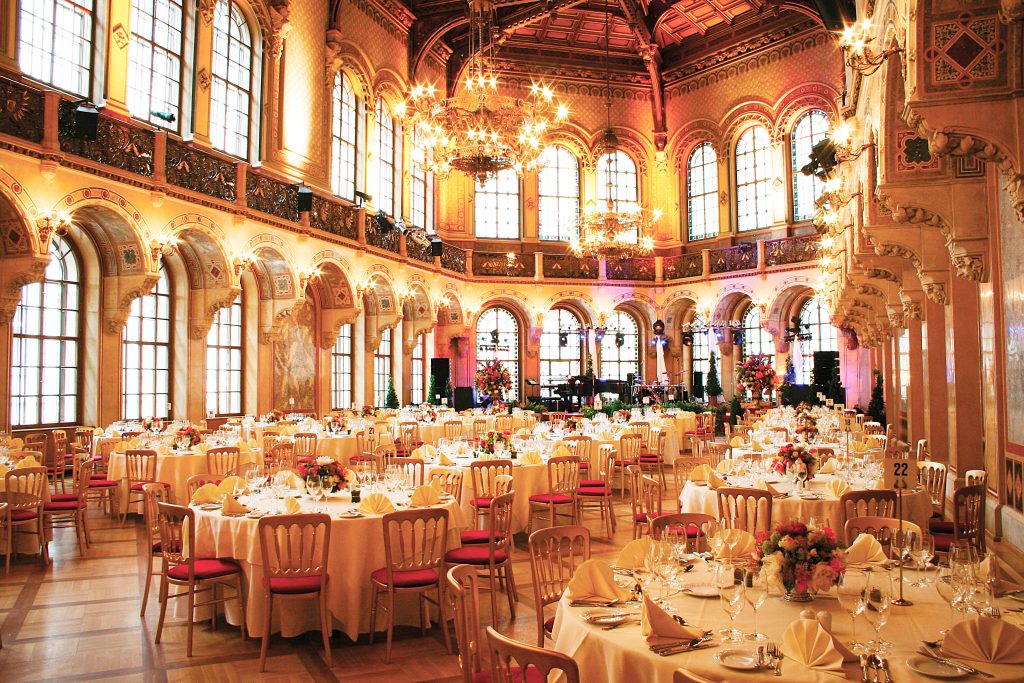 Photo copyright Palais Ferstel, Vienna
General Terms and conditions
These Terms & Conditions for delegates apply to every person registering to the ESTA conference organised by the European Security Transport Association.
CONFERNCE REGISTRATION Only fully completed registration forms will be accepted. ESTA reserves the right to decline a conference registration if the delegate does not fulfil requirements for attending nor supports the objectives of ESTA. Registration of Non-Member ESTA is subject to ESTA's agreement. An invoice will be sent as soon as the registration has been accepted by ESTA. Delegates are only accepted entrance to the conference area after full payment has been received.
METHODS OF PAYMENT Payments should be made by bank transfer. All bank fees and money transfer costs must be paid by the transmitter. Amount in euros to be transferred upon receipt of the invoice into our international bank account stated on the proforma invoice. ESTA Austrian VAT number: ATU73791836 Please note that this is a temporary VAT registration in Austria for the time of the conference which will be cancelled in the few months following the conference. It may not be possible to recover VAT after cancellation of ESTA temporary VAT registration.
Cancellation policy

Up to 30 days: full reimbursement minus an administrative fee of 4%
30 days to 2 weeks before hand: 50% refund
Less than 2 weeks: no refund